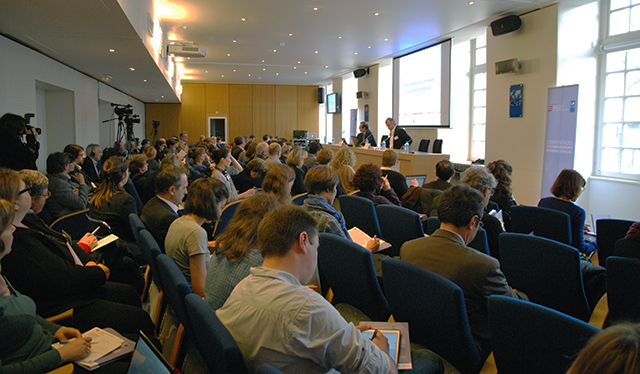 Assessments
Between 2004 and 2014 the number of children with disabilities going to ordinary schools almost doubled reaching 330 247 at the beginning of 2014's school year.
Like a majority of European countries, France quit the strictly medical vision of handicap and now applies the inclusive school model. The diagnosis then has to focus on both the child's problems and his or her academic needs. These latter tend to vary not only because of the functions of the child but also depending on the environment he is studying in.
However, this inclusive school concept has not yet been fully applied. School buildings are far from being wheelchair-accessible. Moreover, if inclusive school is more and more frequent for primary schools, children with disabilities are still often separated in middle school and even more in high school, which has a negative impact on their academic paths.
This segregation also concerns children who are only physically disabled.
Finally, families are often unaware of the academic arrangements available for children with special needs.
To remember
One student with disabilities out of two does now attend school in an ordinary class.
According to their families, one child with disabilities out of eight feels ill at ease or very ill-at-ease in his school. This is three times as much as how a non-handicap student feels of the same age.
Less than half families are aware of the academic arrangements put together by the Personnalized Scholarization Plan (PPS) ; this makes 40% of the 12-year olds' families and 44% of the 8-year-olds' families.
Resources
To go further :